Giggles has been reading a "Dork Diaries" book in which the main character gets a job as an advice columnist for the school newspaper.  So….naturally…she has made a homemade "Advice Box" and invited all of us to leave her letters with any questions we may need help with.
Here are some of the advice I received today:
Q:  What's the best way to tell someone they have bad breath?
A:

(Well, I'd say it like this uhm excuse me, but I'd like it if you don't stand by me.  Your breath.)
Q:  How do I tell if a cat likes me?
A: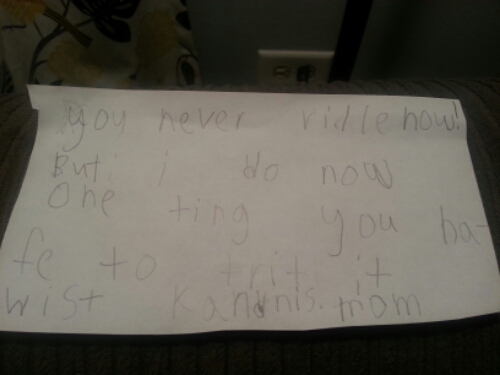 (You never really know!  But I do know one thing, you have to treat it with kindness.)
Q:  Why are LEGOS so popular?
A:

(Well, I don't know…)
{ 0 comments }