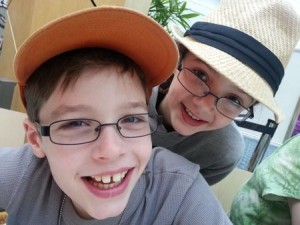 Pookie was very patient while waiting in the security line at the Orlando airport.  When we got to the front, BAGD handed the agent his and the kids' boarding passes.  As the agent looked through the stack of 4 boarding passes, Pookie silently eyed her podium and tools.  Finally, he had to bust out with just one comment.
"Melanie, what does TSA stand for Melanie?
She told him what it stood for and he was happy to know.
{ 0 comments }